Getting the WC3270 Softare
The WC3270 software is a free open source software package that when run emulates a 3270 Terminal. This is what is required to access an MVS mainframe from your computer whether it is Windows, Macintosh, or Linux.
You can download the software from 3270 Emulator Download. When you go to that site you will be presented with the following page: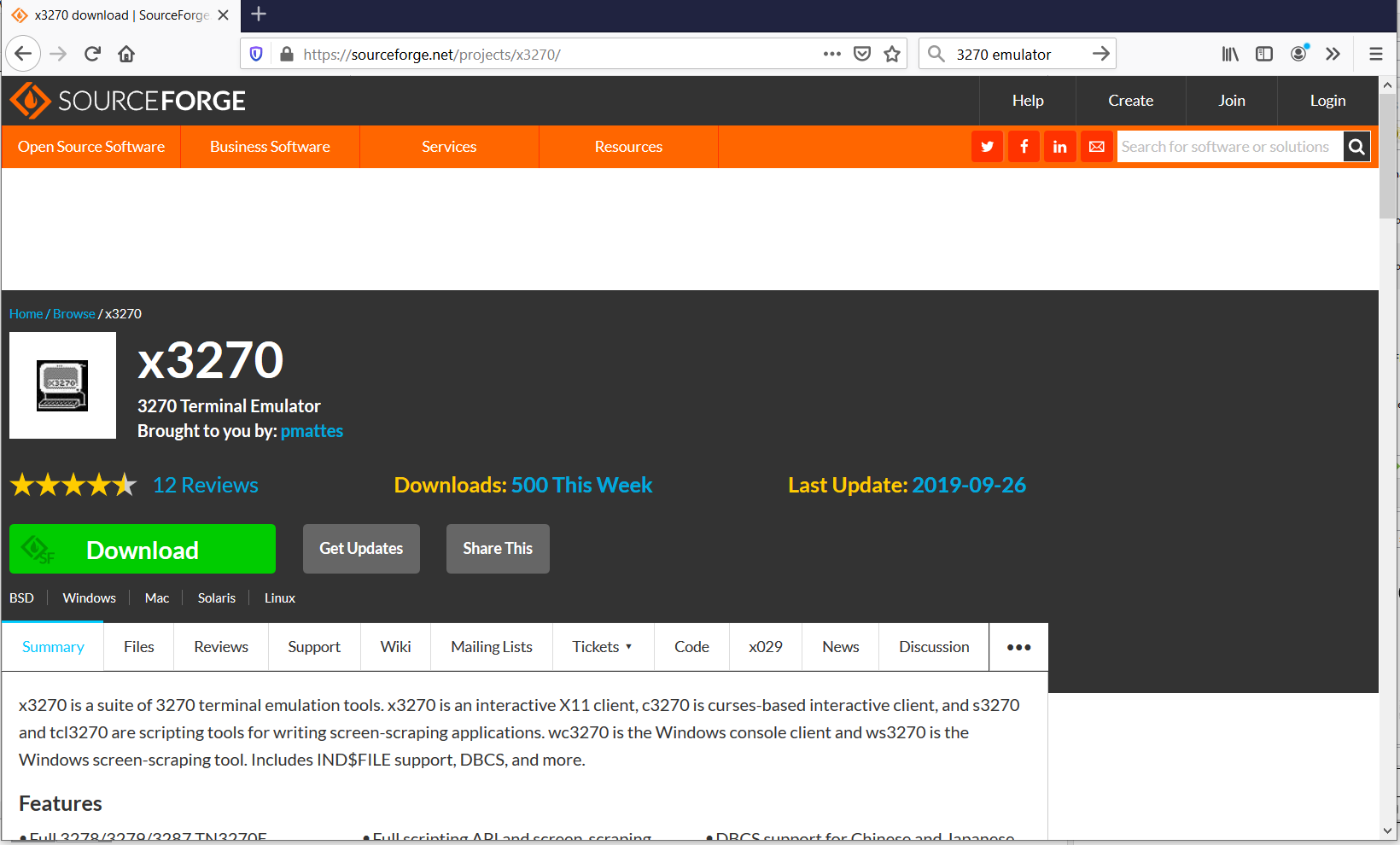 When you click on that page another page will be opened asking if you want to download "wc3270-4.0ga11-setup.exe" or somthing similar. Click on the "Save File" button to download the image (depending on the your browser). Some browsers like Chrome or Microsoft Edge download it automatically.